7 tags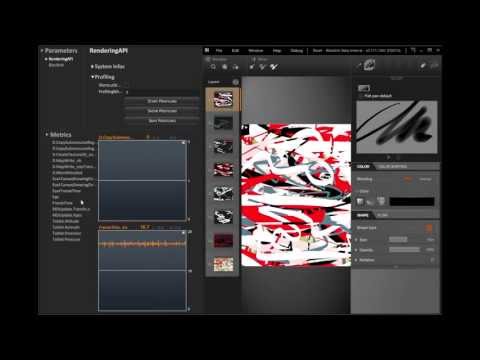 7 tags
5 tags
Black Ink New Rendering engine
it's been almost 2 months I work on a new brush rendering engine for BlackInk. I spend most of the time to rewrote the way I do the AntiAliasing for brush primtives,  the way I store the tiles of the canvas ( I compress it in real time in memory to keep the possibility to brush on 10K canvas in 32bits ) And I have added the support for Layers & 64bits color ( 16bits by component ). Its...
5 tags
5 tags
5 tags
4 tags
4 tags
kaldap asked: Hello! I just found your article about stroking quadratic curves. I'm currently trying to implement it for my bachelor thesis, but with all my aproaches I fall for some bloody hacks to handle the antialiasing correctly. Could you please tell me which method you used (if that is not company secret :))? I don't need any fancy implementation details, just the main idea. Thanks in advance!...
4 tags
4 tags
Black Ink on Steam GreenLight
Steam has opened the last week GreenLight to non gaming software. It's a great opportunity for us to put Black Ink on a great app store. So if you have a Steam account upvote for us ;)
4 tags
4 tags
5 tags
4 tags
6 tags
Perfume Project LightShafts
someone ask me how the LightShafts was done in this video So here the explication from my memory : - I just compute a Shadowmap of every cloud found in the scene and then I compute a sort of Lightshafts frustrum from the Sun to the BoundingBox Lightshafts compute process for one cloud -Then I sort the CloudVolumes and LightShaft volumes and draw it with correct blending ( multiply for...
5 tags
5 tags
6 tags
5 tags
6 tags
6 tags
5 tags
5 tags
4 tags
4 tags
3 tags
VIP2 in your browser
Yes it's possible thanks to Ruben Ramos who did this incredible work. The VIP2 is a demo I made with PoPsY TeAm more than 10 years ago. I released the source code few year after ( on a server who doesn't existe anymore so I must reupload it somewhere.. ) But it's seem that Ruben found a version of it. So if you don't belive me you can go on links below and see it by...
4 tags
4 tags
2 tags
Attention Hadopi ! →
Si vous téléchargez trop vous risquez de tombé sur ce genre de courrier faites gaffe les mecs !
4 tags
4 tags
Watch
Little video of the Prod Presenter i've coded at the VIP2011. The VIP2011  is a DemoParty organised by the demo group PoPsY TeAm  near Lyon. The Prod Presenter is an application who get the property of each productions from the compo server and generate the animated screen automatically in real time. This tool is really time saving because we don't need anymore to edit a PSD for...
3 tags
Gamma Correction
On twitter I saw this tweet from John Carmack And it's remember me an entry on the blog of John Hable about Gamma Correction. I'm currently developing User interface rendering with DirectX and shaders then I must take car of correct Anti aliasing computation for typos or little vector shapes. But I never reach the contrast of the font system rendering. I know there's some...
6 tags
Watch
Drawing test in a Virtual Texture ( video version of this post ). You can admire my special coder art drawing skill…. I have also implemented a Undo/Redo mechanism and a simple Brush who is drived by the velocity and the pressure of a Wacom stylet. The fps is clamped to 30 because of the video capture but the application run in full 60 fps all the time. Due to virtual texturing caching...
3 tags
2 tags
2 tags
3 tags
Watch
2D Virtual Texture Test This video show a 38Mega Pixel image ( 8000x5000 pixels ) with trilinear filtering with a maximum of reactivity. Based on this kind of paper : silverspaceship.com/​src/​svt/
3 tags
1 tag
Massivement Dark & Light
Eh bien ca y est je viens de terminer le livre Massivement Multi-joueurs écrit par Vincent Pourieux. Et ma première impression est WOW (rien à voir avec World Of Warcaft) ! WOW car cela n'est pas courant chez moi de finir un bouquin de 300 pages en 2 jours, WOW  par rapports aux événements qui y sont relatés, WOW pour le courage et l'obstination d'acier qu'il a fallu a Vincent pour faire ce...
3 tags
4 tags
5 tags
4 tags
Watch
Quadratic shape rendering with the GPU . Based on this excellent paper http.developer.nvidia.com/GPUGems3/gpugems3_ch25.html The main difference are : Instead of computing Cubic coefficient I convert the curve into Quadratic segment ( the upper middle 'e' in the video ) And the AntiAliasing is all computed in the shader without any MSAA because I compute the thin layer of 1...
4 tags
Watch
Video from the previous post
4 tags
4 tags
4 tags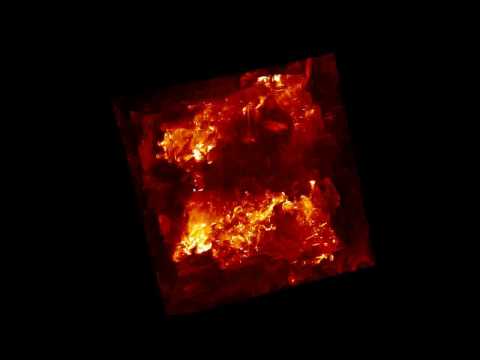 4 tags